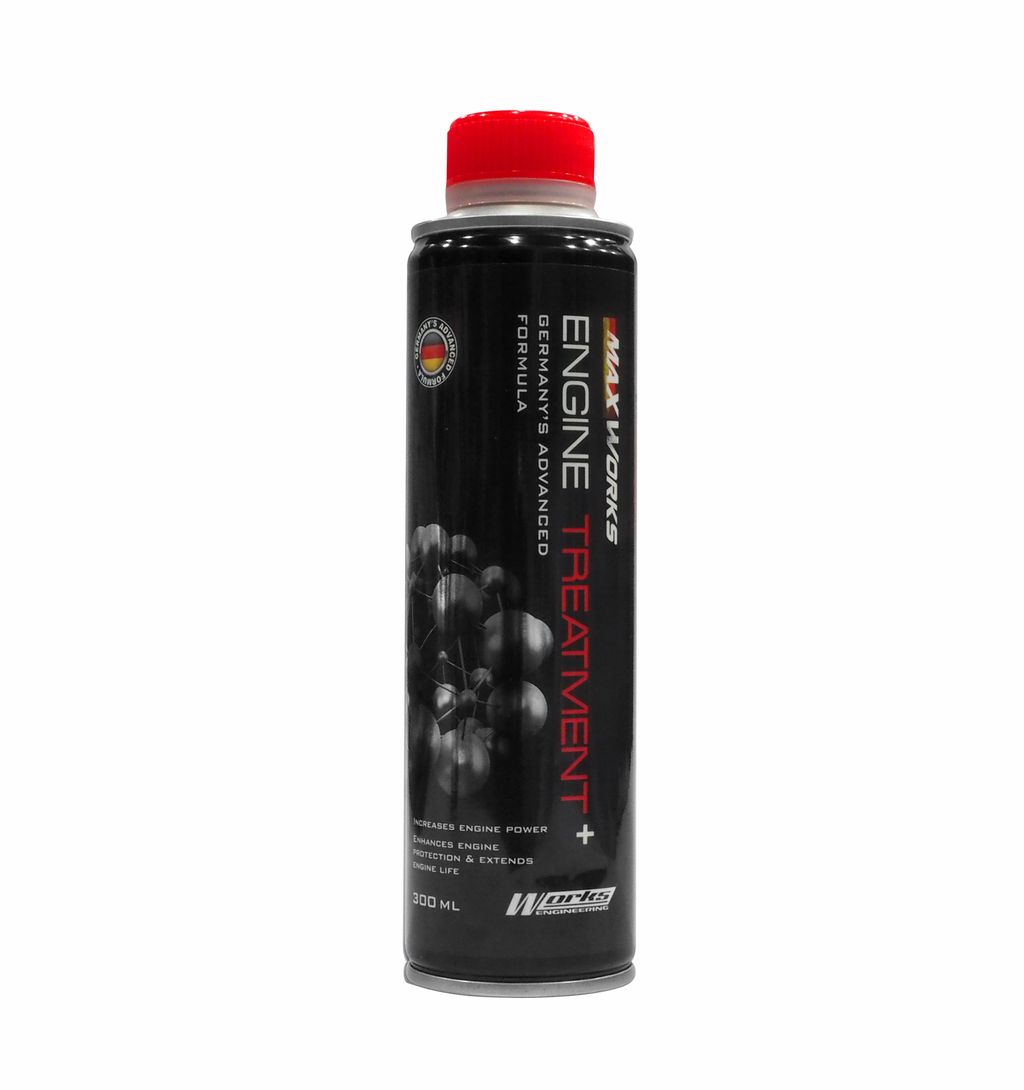 MaxWorks Engine Treatment+ (300ml)
Works Engineering's MAXWORKS Engine Treatment +

is a premium quality additive for complete engine protection and performance. It includes antioxidants, corrosion inhibitors, anti-foaming agents, and demulsifying agents to enhance the properties of any base oil. It also incorporates pour-point depressants and viscosity index (VI) improves to suppress undesirable properties of the base oil. Lastly, it adds new properties to base oils with extreme pressure (EP) additives, detergents, metal deactivators, and tackiness agents.

Benefits
•Increases engine power
•Enhances engine protection & extends engine life
•Reduces oil consumption extensively
•Reduces noise and vibration
•Prevents engine sludge buildup
•Reduces engine wear on cold starts
•Enhances thermal oxidation protection
•extends engine oil lifespan
• Improves viscosity

Direction of use
- Add 300ml of MAXWORKS Engine Treatment+ to
engine oil ( 4 - 5 litre ).
Consult the owner's manual for recommended oil change intervals and quantity of oil.

Applications
Gasoline engines in passenger cars & Diesel engines in light and heavy- duty trucks.
Customer comments
| Author/Date | Rating | Comment |
| --- | --- | --- |