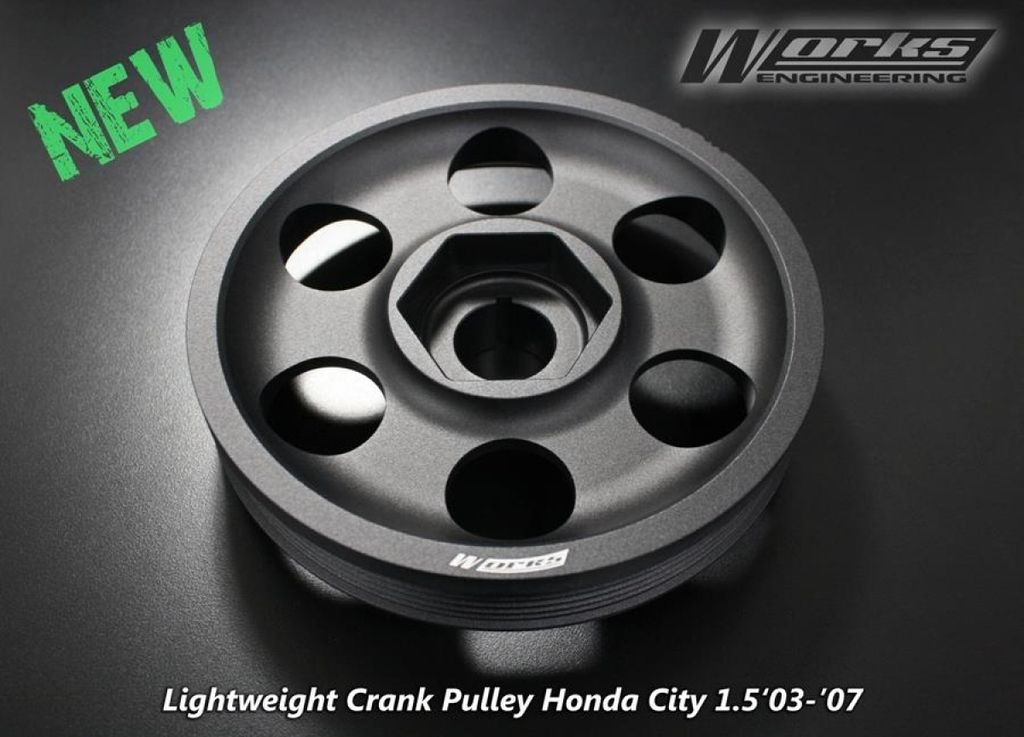 Works Crank Pulley - Honda City / Jazz / Fit '03-'07 (Pro Balancing)
WORKS ENGINEERING LIGHT WEIGHT CRANK PULLEY
Weight reduction is how we are able to increase horsepower. Each pound of weight removed from the crankshaft is worth approximately 2.7HP, and our stock diameter crank pulleys are at least 60% lighter than the OEM pulleys they replace, our undersize crank pulley could be up to 90% lighter than the OEM pulleys. This weight loss provides even more spectacular gains than force induction, nitrous, VTEC and increased RPM's.
With our undersize crank pulley, we still fully maintain all accessory output minimums like air conditioning efficiency, power steering feel, and voltage even at idle with everything electrical on in the car.
There are no adverse effects from using any of our pulley versions. Bolt them on and forget about them, then just follow your vehicles normal maintenance schedule.
Works Engineering crank pulleys are precisioned CNC with the highest grade light weight forged aluminium. Our Pro Balancing series are black oxide coated and hardened for even more strength, you will never have to worry about unbalance or breakage due to material fatigue.
Customer comments
| Author/Date | Rating | Comment |
| --- | --- | --- |