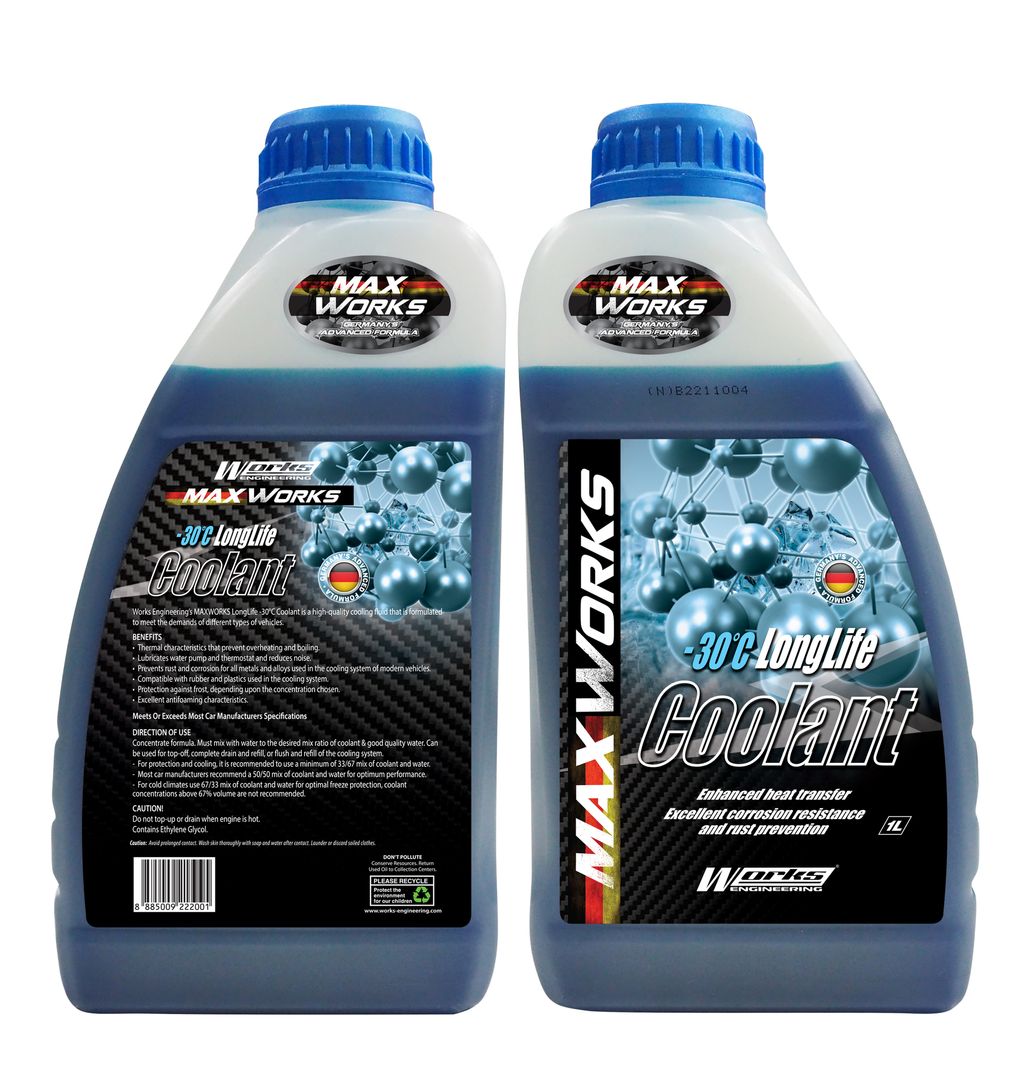 MaxWorks Long-life -30°C Coolant (1L)
Works Engineering's MAXWORKS LongLife -30°C Coolant is a high-quality cooling fluid that is formulated to meet the demands of different types of vehicles.
BENEFITS
•Thermal characteristics that prevent overheating and boiling.
•Lubricates water pump and thermostat and reduces noise.
•Prevents rust and corrosion for all metals and alloys used in the cooling system of modern vehicles.
•Compatible with rubber and plastics used in the cooling system.
•Protection against frost, depending upon the concentration chosen.
•Excellent antifoaming characteristics.

Meets Or Exceeds Most Car Manufacturers Specifications

DIRECTION OF USE
- Concentrate formula. Must mix with water to the desired mix ratio of coolant & good quality water. Can be used for top-off, complete drain and refill, or flush and refill of the cooling system.
- For protection and cooling, it is recommended to use a minimum of 33/67 mix of coolant and water.
- Most car manufacturers recommend a 50/50 mix of coolant and water for optimum performance.
- For cold climates use 67/33 mix of coolant and water for optimal freeze protection, coolant concentrations above 67% volume are not recommended.

CAUTION!
Do not top-up or drain when engine is hot.
Contains Ethylene Glycol.
Customer comments
| Author/Date | Rating | Comment |
| --- | --- | --- |